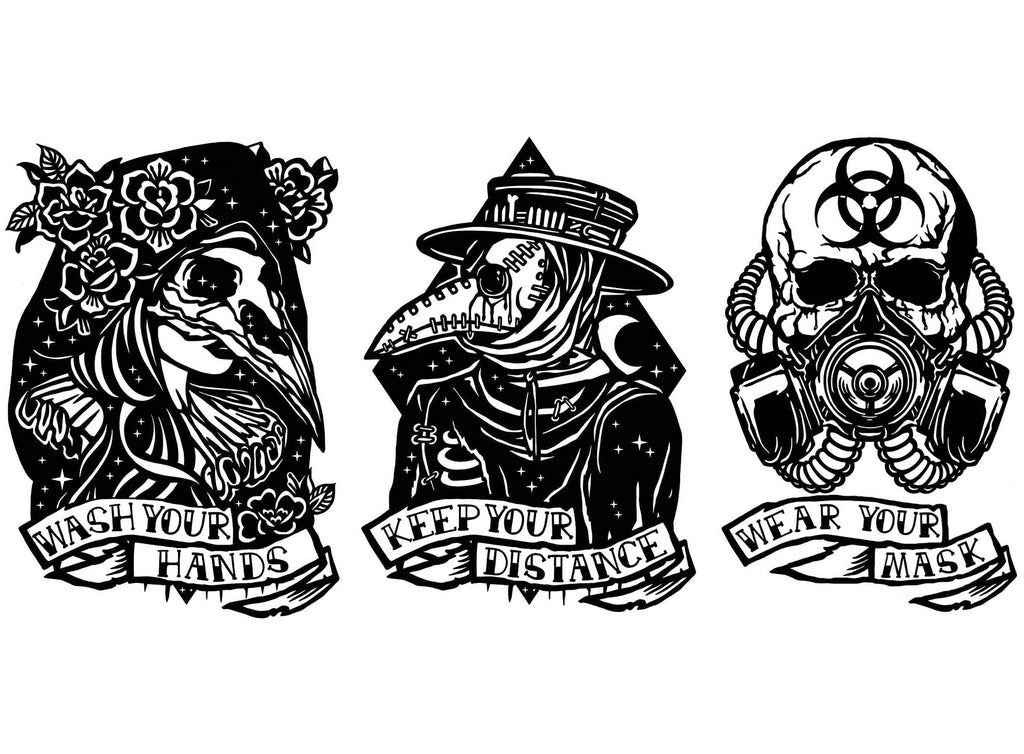 Typhoid Mary Phantom Doctor Skull 3 pcs 4" Black Fused Glass Decals
Pandemic Trio for Halloween in black fused glass silk screen enamel waterslide decals. 

Typhoid Mary...Wash your hands.  Phantom Doctor...Keep your distance.   Hazardous Skull...Wear your mask.  Open areas are clear to show off the vibrant colors of your glass work.   Fun  addition to wine bottle art, glass blocks, tiles, coasters, and more.

Decal Sizes:  4" X 2-1/2"
Quantity:    3 decals  (as shown)
Suitable applications: fired and non-fired 
Fire Temps:  1290°F (700°C)
Test pieces and instructions sent with every order.