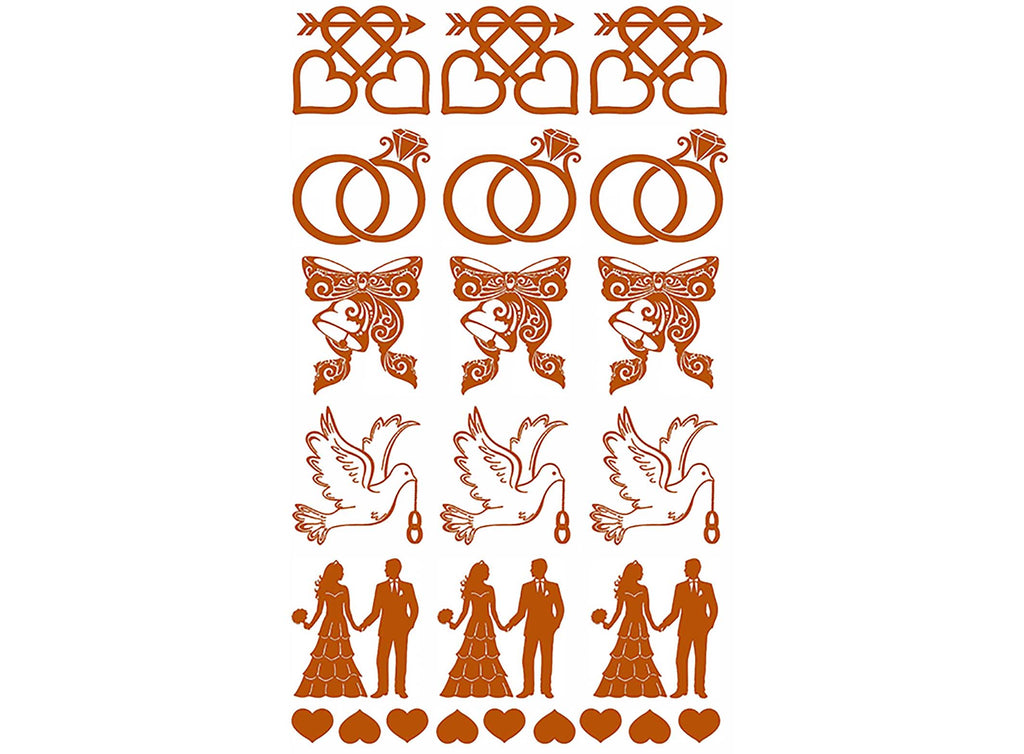 Wedding Bells Hearts Dove 24 pcs 1" Gold Fused Glass Decals
Gold fused glass wedding hearts, rings, bells, dove, bride and groom.  Must be fired to mature the gold.
Open areas are clear to show off the vibrant colors of your glass work. Perfect designs to enhance your cabochons for necklaces, bracelets and earrings.
Card Size:     5" X 3-1/2"
Decal Size:    1"
Quantity:      24 decals (as shown)
Suitable Application: Fired
Suggested Cone and Firing Temperature for Gold: 
Cone 018  1290°F (700°C)